Message of the Day
When renewing your subscription, remember we do not require you to log in every day. After a few weeks you may notice you need to log in again. This catches some people off-guard sometimes and everyone periodically.
We have many members whose subscriptions renew in August/September. Be sure that you watch to see if you are logged in. When you renew or upgrade, you will need to log out and then back in to affect the change of features.
Recent Blog Entry - (87 views)
Is MLB Lying to the Public?
Is MLB hiding the truth in order to keep you, the public, the fantasy managers, the wagering world and the US Government from knowing that Air Density is affecting competitive advantage? Well, we know that air density issues are true and that baseball vmi has it correct. Why else would MLB consider making a special larger baseball for Coors Field games? By the way, pitchers would probably hate that concept. However, why is MLB afraid of air density and competitiveness ...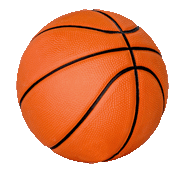 Don't miss our Basketball Blog
Read more...