Message of the Day
Due to the recent late pitching starter decisions, you can see the pitchers as a unit if you use the TLR Report #11 under the "Members" tab and then Member Home.
When you use this report or the PMR Report #12, pick the team, change all the search parameters to include all the team's pitcher types, date for entire year, all ADI's and all pitch types. Since you want to see all the arsenals the team has, this should list all the available, as well as the unavailable roster pitchers and give you a list to see. Print them off and you should be able to make decisions when the pitcher is named, even if it is during the game.
Recent Blog Entry - (50 views)
Getting Ready for the World Series
2021 World Series We won't know for a day or two who will the teams be in the MLB World Series for 2021. There are a few things I'm considering as we approach the beginning of this year's version. I've been looking closely at the ADI's the current four teams have been playing within, to determiine if there may be something telling about the first couple games. As you can probably tell by watching the VMI, it decreases to zero after 5 to 7 games.&nbs...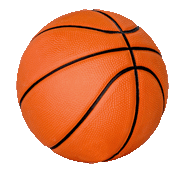 Don't miss our Basketball Blog
Read more...