Message of the Day
Throughout the Post Season I intend to write the additional articles relating to the extremes of Visual Memory for hitters in Major League Baseball. The current article segment labeled "Zero Plateau" will remain at the bottom of the more recent segments and the two newer articles will be pasted onto the same article. The primary goal of these articles are to begin a discussion about the most probable psychological effect that extreme pitch movement (and lack thereof) has on the players and the teams as units.

Recent Blog Entry - (124 views)
Zero Plateau Gauged by the Visual Memory Index.
The Psychological Profile of MLB hitters when the team reaches the extremes of extra ball movement, very little ball movement and the "Zero Plateau" as gauged by the Visual Memory Index. This is too large a study to handle in one article, so I've split the articles into three. The Zero Plateau is unique because many of the day-to-day games land in this spectrum of the VMI. Zero, is where the VMI, which gauges how familiar are the hitters to the movem...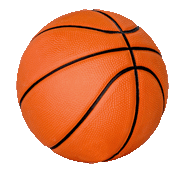 Don't miss our Basketball Blog
Read more...