Message of the Day
College Students: Undergrad, Graduate and Doctoral Projects--Thesis?
Don't have a project selected yet?
At VMI we have a number of potential subjects you may choose from. Potential project subjects in physics, statistics, physiology, sports psychology, meteorology, kinesiology, coaching of baseball or basketball, or a discipline unique to you--are available. Use our contact us format to inquire.
In Basketball you will have performance data and criteria from any of the following: Your own D-1 University Team, your team's conference, or all D-1 Mens or Women's teams. If you want a project in Baseball we may be able to help, as well.
You may contact clifton.neeley@baseballvmi.com for more information.
Recent Blog Entry - (168 views)
Is MLB Going to Become Competitively out of Balance?
Along with the Mets decision to become more competitive regardless of the high cost, comes the questions about the attitudes of the other owners. Of course, the Yankees, Dodgers, and Padres have increased their payrolls, as well. However, the owners have long been attempting to keep the costs down and most likely have spoken within their meetings against any team forcing the whole group to try to keep up. This subject was discussed in arti...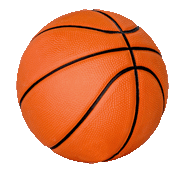 Don't miss our Basketball Blog
Read more...