Message of the Day
Ready for Openning Day? We are! It appears pitchers could be very dominant, unless they throw too many off-speed pitches. This is where pitchers should actually forget what they learned in Spring Training where hitters have the advantage. Now pitchers get that advantage switched to them. In Spring Training, pitchers learned to be extremely careful with the fastball, locate everything well and use a lot of off-speed stuff. Now, they will actually be more effective with the fastball for a few starts and in many ballparks. Good luck to all...and, have fun.
Recent Blog Entry - (309 views)
Introduction to Baseball VMI - Welcome!
If you are relatively new to BaseballVMI, the following may move you along a little faster in your studies: Let's talk about Air Density as related to baseball hitting and pitching. What causes air density to change? Air becomes thinner as the elevation increases. It also becomes thinner as the temperature goes up. As the humidity percentage increases the air density actually gets thinner (or lighter) as well. Why? Becaus...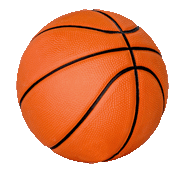 Don't miss our Basketball Blog
Read more...