Message of the Day
Giants vs Nationals - The rain make-up game from 6/10/21 pushed back to the 12th will be recorded in the following order:
Game 1 on June 11th, will be recorded as if played on the 10th
Game 2 will be the first game played on Sunday and recorded as if played on the 11th
Game 3 will be the 2nd game played Sunday and recorded as the scheduled Sunday 6-13-21 game.
We must do it this way because we can't record two games on the same day and we must also keep the two competing teams' VMI's in the proper order. The temperatures at game time may be different from the anticipated, but the two teams' VMI spread will indicate the proper differential.
Recent Blog Entry - (187 views)
Welcome to Baseball VMI
For those of you who have only recently become members, we welcome you to our platform. Members are rapidly discovering VMI (Visual Memory Index). As an introduction, the following should help you along the way to discovering the data mine which exists only in VMI's website. Those who have not discovered it yet are typically those who don't understand what a hitter sees from the batter's box as well as they imagine. The air density causes the pitches to...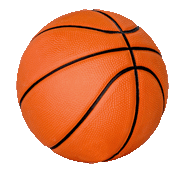 Don't miss our Basketball Blog
Read more...